AIR .CONDITIONING.... .....HEATING......... POOL. HEAT. PUMPS......... MAINTENANCE .PROGRAMS......... REPAIRS

Comfort Central have been in the heating , Air Conditioning and pool service business for many years and I find that business can only grow thru repeat business from satisfied customers. The experience Comfort Central brings to the area requires highly trained and dedicated technicians with a background in customer satisfaction as well as technical expertise. The Comfort Central team realizes that people do business with people they feel confortable with. We are interested in what is best for you, the client, and are committed to establishing a long-term relationship based on the reputation and trust we generate thru our dedicated referral service. Comfort Central prides itself on being knowledgeable and staying current with changes in the industry that will affect the success of our relationship. You have worked hard to purchase the home of your dreams. We feel the responsibility to make those dreams feel as comfortable as possible with the technology in heating and air conditioning service we can offer. We at Comfort Central look forward to maintaining the same level of dedicated service with our new clients.
Indoor..Pollutants..Can..Affect..You, .Your..Home..And .Your .Comfort.. System.

Airborne irritants are simply a fact of life. Molds can cause flareups of allergy symptoms, and in some cases, trigger asthma attacks. Bacteria, viruses and
germs also can reside in the air you breathe every day. These airborne pollutants can effect your home comfort equipment, too. Allowed to circulate through your home and your system,
these and other particles can build up on the indoor coil, inhibiting airflow and reducing heating and cooling efficiency.
To help combat these issues and leave your home with cleaner, fresher air, we recommend the Bryant UV Light.

A very thin film just .002'' thick on your indoor coil is all it takes to reduce airflow by as much as 9%*. Bryant's UV Light can clean the coil and virtually eliminate additional build up.

UV Light
Enhances Filter
Effectiveness.
Air cleaners and filters can do a great job trapping airborne particles.
The Bryant UV Light goes one step further, using ultraviolet light to actually destroy them by penetrating down to the DNA.
Mounted inside your system near the indoor coil, small lamps direct UV light to the source of potential fungal and microbial growth. Once activated, the UV Light goes to work right away, cleaning the indoor coil. When
combined with a Bryant high efficiency air cleaner, you can enjoy substantial improvements
* MUST BE PAID IN FULLAND INSTALLED BEFORE DEADLINE TO QUALIFY
to the quality of your indoor air.



$849*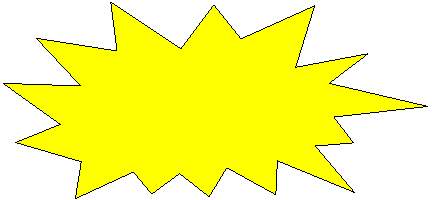 INSTALLED !
Now
THIS PROMOTION ENDS
this month